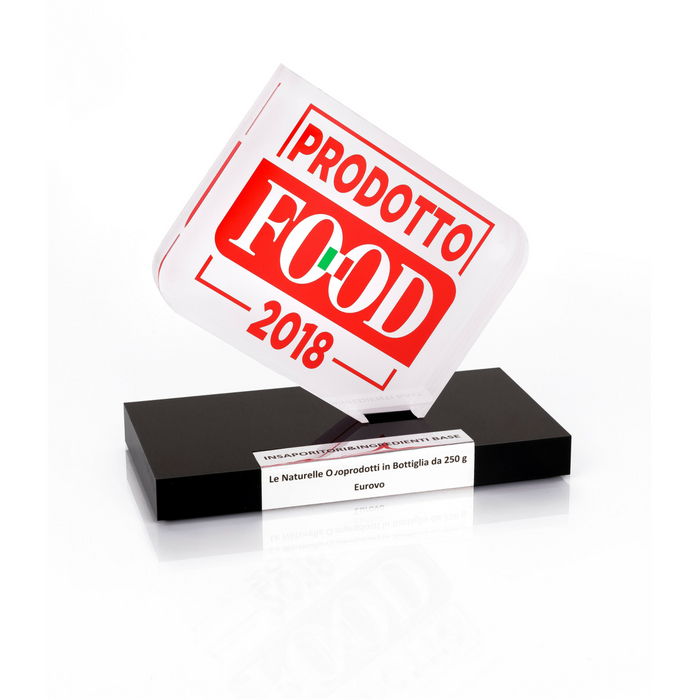 Le Naturelle 250g bottle win the "Prodotto Food 2018" Award.
le Naturelle egg products in 250g bottles win the "Food Product 2018" Award.
The award is established by the FOOD magazine to enhance and give visibility to the new food & beverage products launched in the last two years at the distribution operating in Italy or relaunched with significant changes and innovations in the context of its marketing mix.